It's raining Indian CEOs! Don't believe me? Then you can either be living in your wonderland or would have been hypnotized not to believe so.
"'Leaders don't create followers, they create more leaders!"
Rightly so, India has yet again proved that it is the birthplace of three things leaders, leaders and more leaders. I am proud to call myself an Indian, firstly because of our valiant army men and secondly because of these intellectual Indian minds I am going to mention in this blog.
Satya Nadella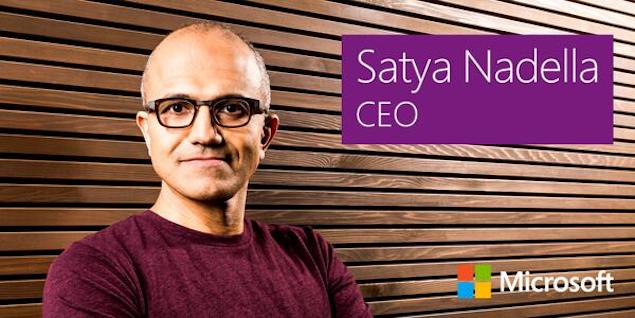 Satya Narayana Nadella an Indian-born American made history by becoming the CEO of the world's largest software company; yes you're right- Microsoft. With a package of 525 crore, Nadella is one of the top-paid CEOs in the US. 
Sundar Pichai
Another gem in the crown of India, Pichai Sundararajan is the CEO of Google (the American internet-services giant). This 43 year old IIT Kharagpur Graduate is sure to give you a career goal with his whopping package of Rs 335 crore ($50 million) per annum! 
Shantanu Narayen
 CEO of Adobe Systems, Shantanu Narayen is another CEO of Indian origin who has made it big in the world of technology. His annual pay is $17.9 million whereas the average employee pay stays at $133,322 in a year.
Francisco D'Souza
 One of the youngest CEOs of the tech world, this man took over as a CEO at the age of 38 years. CEO of the IT giant, Cognizant Technology Solutions, he makes $10,612,419 in a year. He learnt programming on his own, created inventory management system software at the age of 16 and sold it to the Trinidadian army!
Rajeev Suri
Born in New Delhi, Rajeev Suri is the CEO of the Finnish mobile giant, Nokia. He studied bachelor of engineering in electronics and telecommunications at the Manipal Institute of Technology.