The not so recent news about the sacking of Cyrus Mistry, who was appointed as chairman of the Tata group in November 2011 is there for all to know. Ratan N. Tata has been named as the interim chairman by the Board, which constituted a selection committee comprising of Ratan N. Tata, Amit Chandra, Venu Srinivasan, Lord Kumar Bhattacharyyaa and Ronen Sen, to select the chairman of Tata Sons. The news took industry experts by surprise as there were no noticeable strains between the Board and Mistry in the recent past. So, nobody had expected this sudden development.
What is there to learn from it?
Cyrus Mistry's expulsion from Tata Sons has made it evident that Indian croporates function like feudal fiefdoms and nothing like professional organizations. The official website of the company has been freed from every remnant of Cyrus, including the popular interview he gave explaining his philosophy of governing the Tata group. This definitely is a very hasty exit for the chairman of the $108 billion conglomerate. This also clearly indicates that a boardroom battle could be brewing between Pallonji Mistry, the largest individual shareholder in the company (also the father of Cyrus Mystry) and of course, the Tatas.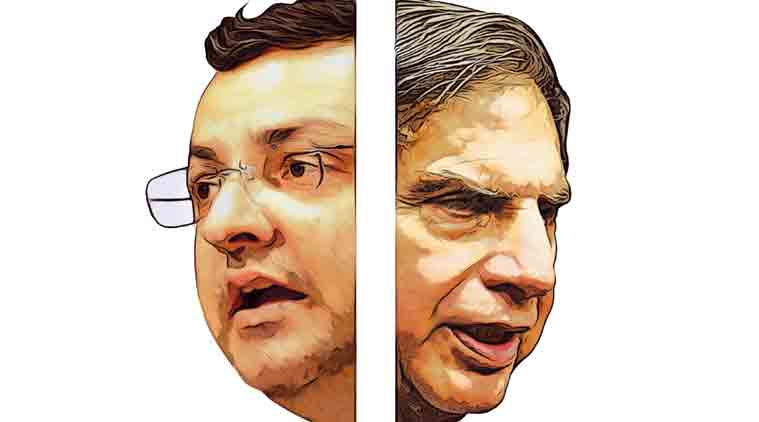 For most, it is more worrisome that surprising; for the simple reason that it shows Indian corporates tend to continue to behave like the pre-liberalisation era, even after 25 years into economic liberalisation.
As per what most news sources report, there have been differences in opinion of the Chairman and the Board on many matters regarding the style of functioning of the firm. In fact, recently there were a few important descisions taken by Mistry, without the cunsultation of the former Chairman, one of which was reported to be the appointment of Ajay parimal and Venu Srinivasan of the Piramal Enterprises and TVS Motors respectively. Ratan Tata has been a visionary and has been known to promote people to managerial roles only on the basis of their competence; however, Mistry never favoured this style, if reports are to be believed.
Mistry I the now-removed interview had revealed his governance philosophies that talked about confronting challenging situations faced by the group's businesses with hard and bolder decisions on snip portfolios. There have been views that Mistry's hard decision making may have been behind the increased tensions, which eventually formed into his terse ouster.
Therefore, for now, this dismissal has to be seen in context of Mistry's governance philosophies.
My take:
If, indeed, this is the reason behind Mistry's exit, it completely contradicts all norms of corporate governance and professionalism. Tatas despite their 'great governance' reputation, go on acting like feudal chieftains. And if the Tatas fall off, it'll be hard to see much hope for other Indian conglomerates and larger corporates, which is indeed worrysome.